Stage Lighting Super Saturday is an all day workshop devoted to training people who are interested in theatrical lighting design and technology.  Founded in 2005 by Sonny Sonnenfeld with his partner Scott C. Parker, Super Saturday is a mix of topics ranging from the art of stage lighting to what the gear does and how to control it.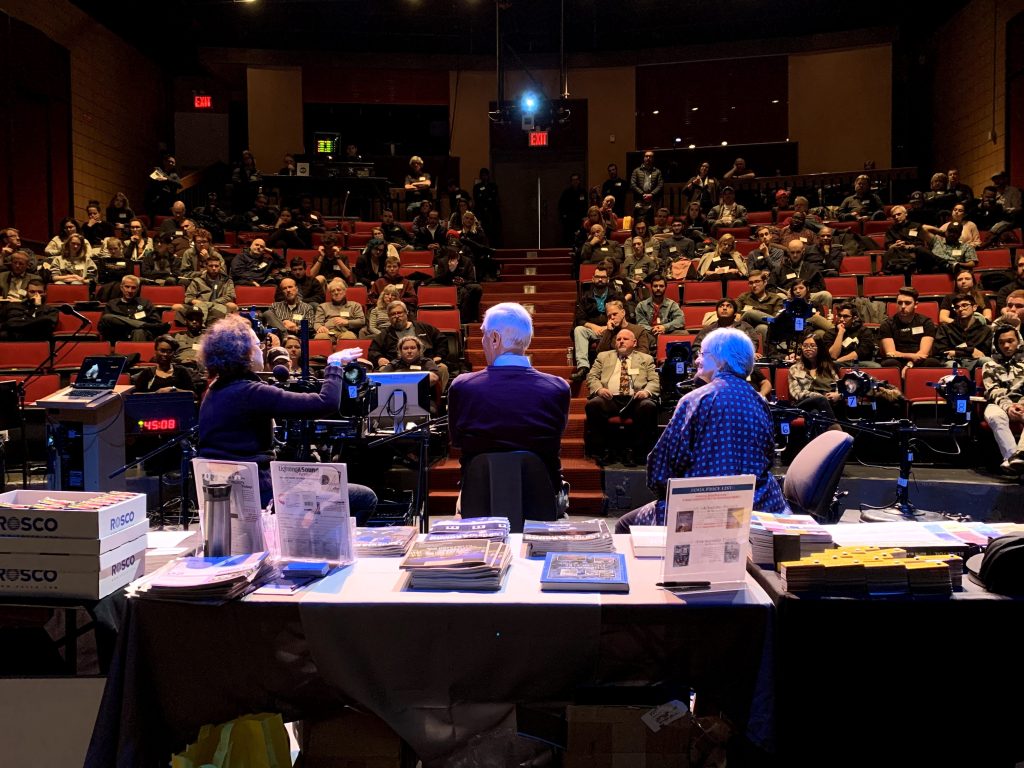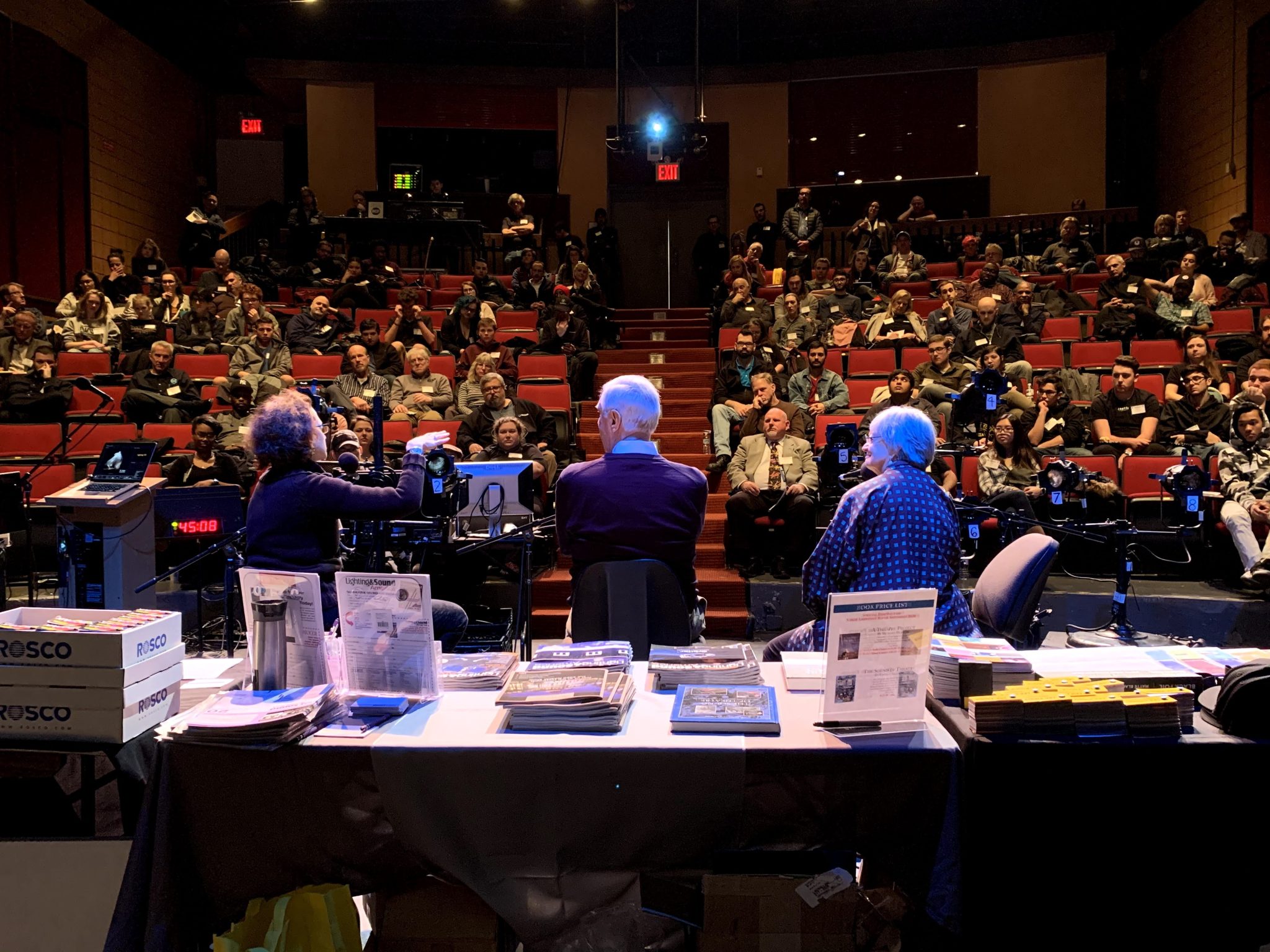 Pictured here are (L to R)
Natasha Katz, Ken Billington, and Jennifer Tipton.
Join our mailing list to receive updates around our workshops.
Faculty
Our strongest asset is our faculty. From our Tony Award Broadway designers to our industry leading technology experts, our roster of presenters bring scores of productions and years of experience to our sessions. Click on this box to see all of our faculty.
Sponsors and Stage Expo
Who doesn't like to play with gear? Our day long workshops feature cutting edge gearbrought to us by industry leading manufacturers. During our day we have four extensive opertunities for attendees to visit each manufacturer's rep to learn about the latest lights, dimmers, control consoles, accessories and more. The manufacturers reps bring the technical knowhow to answer just about any question you have.
Click on this box to see all of our sponsors.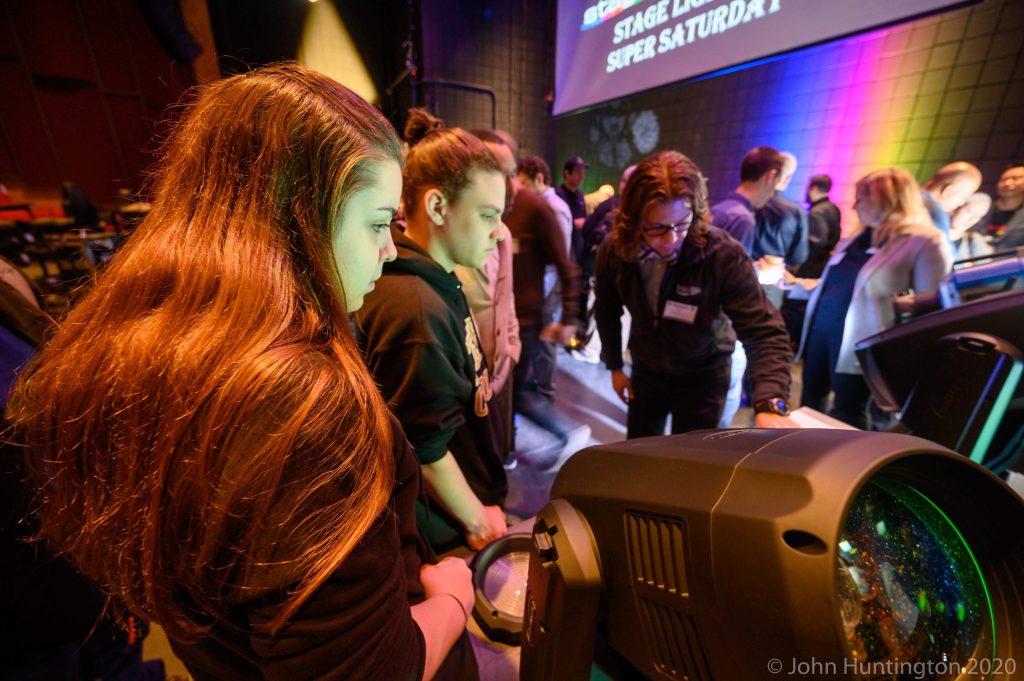 Stage Lighting Super Saturday 2020 at CityTech, Photo by John Huntington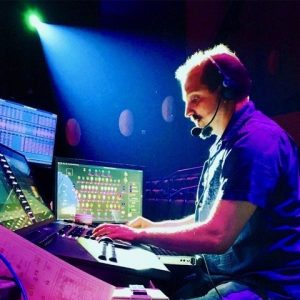 Marc Polimeni is an automated lighting programmer with more than 20 years...
read more
Get your copy of my list of favorite gel colors for corporate events....
read more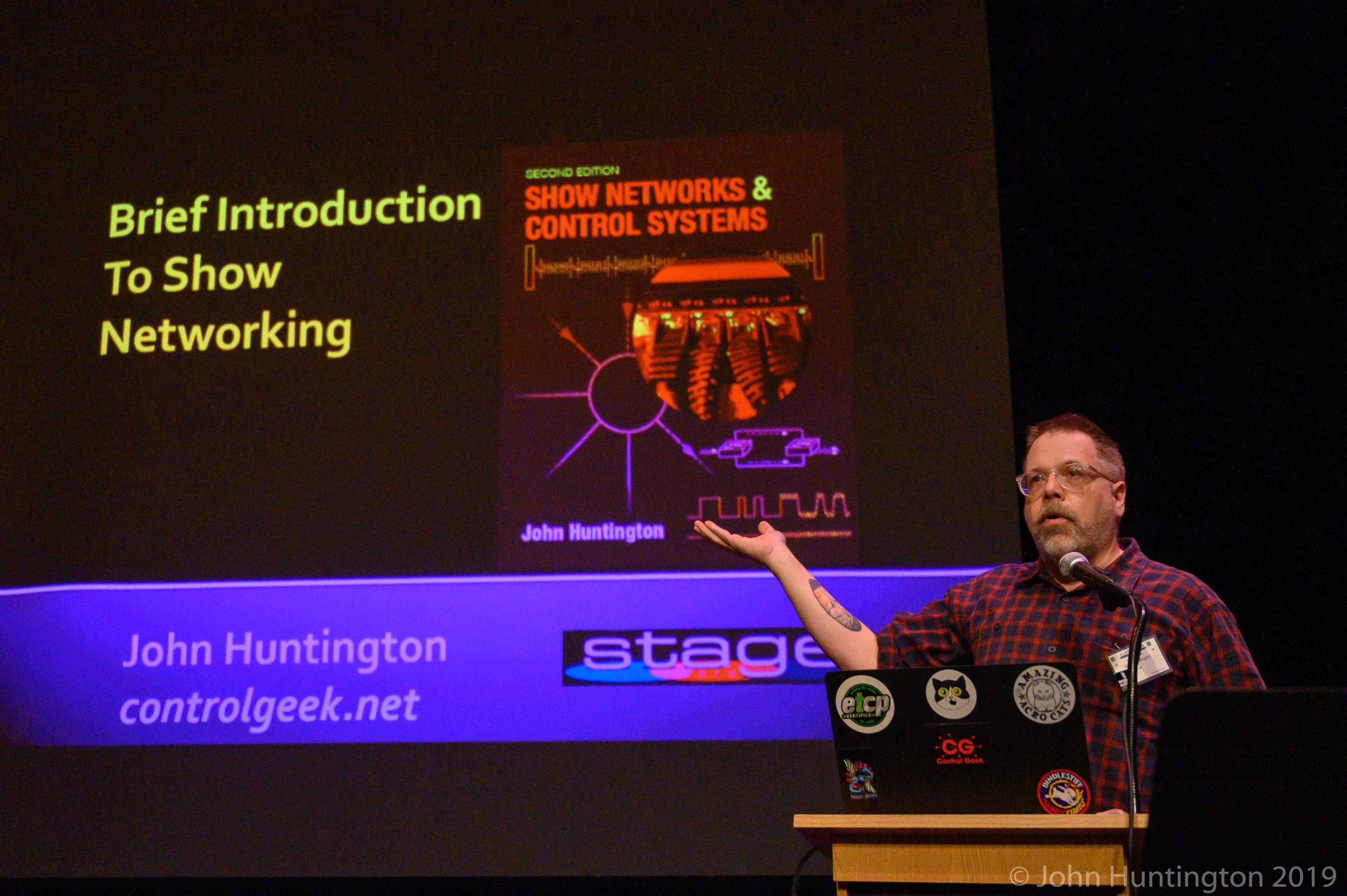 Computer networks are becoming essential systems backstage. Other...
read more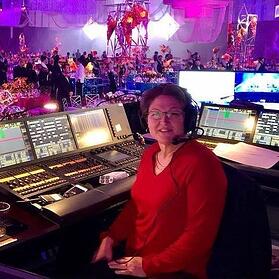 Continuing on from our lighting console session, we will explore the...
read more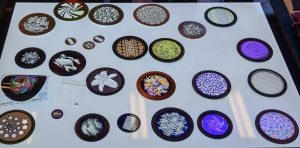 Gobos, aka templates or patterns, have been around for a very long time....
read more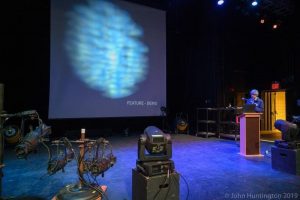 Lighting Designer Chip Scott (USA829) will offer us insight into what the...
read more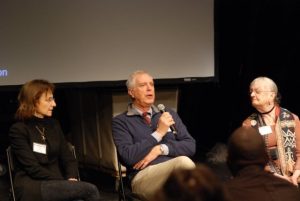 Jennifer Tipton says "we're going to discuss some of the history lighting...
read more
What do you ask for a when seeking an automated fixture from a shop? We...
read more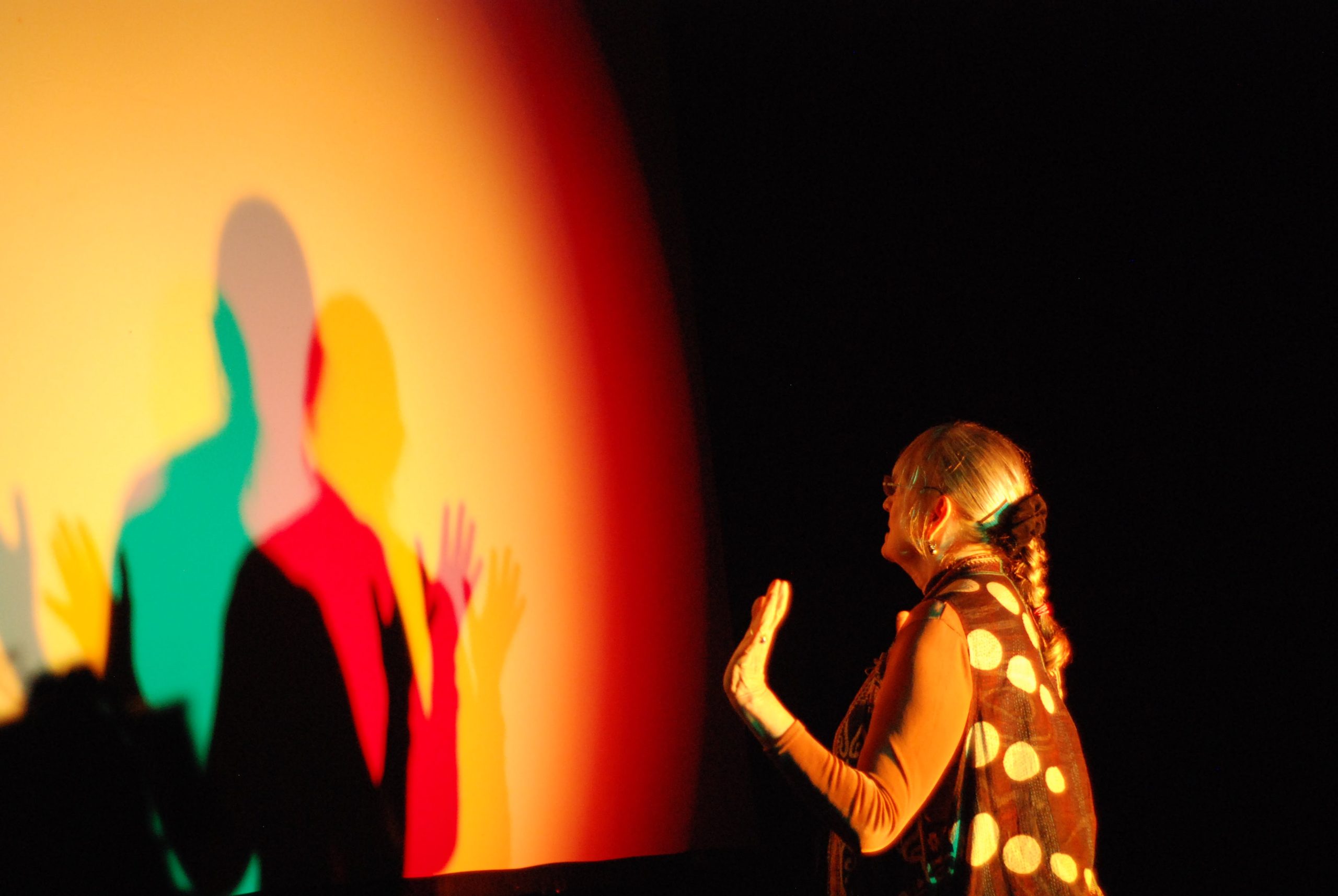 Jennifer Tipton will present her wonderfully lush color mixing session...
read more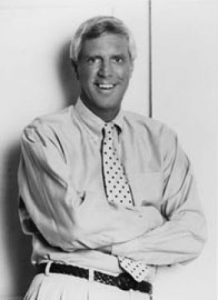 Ken Billington will discuss his use of automated fixtures, (aka moving...
read more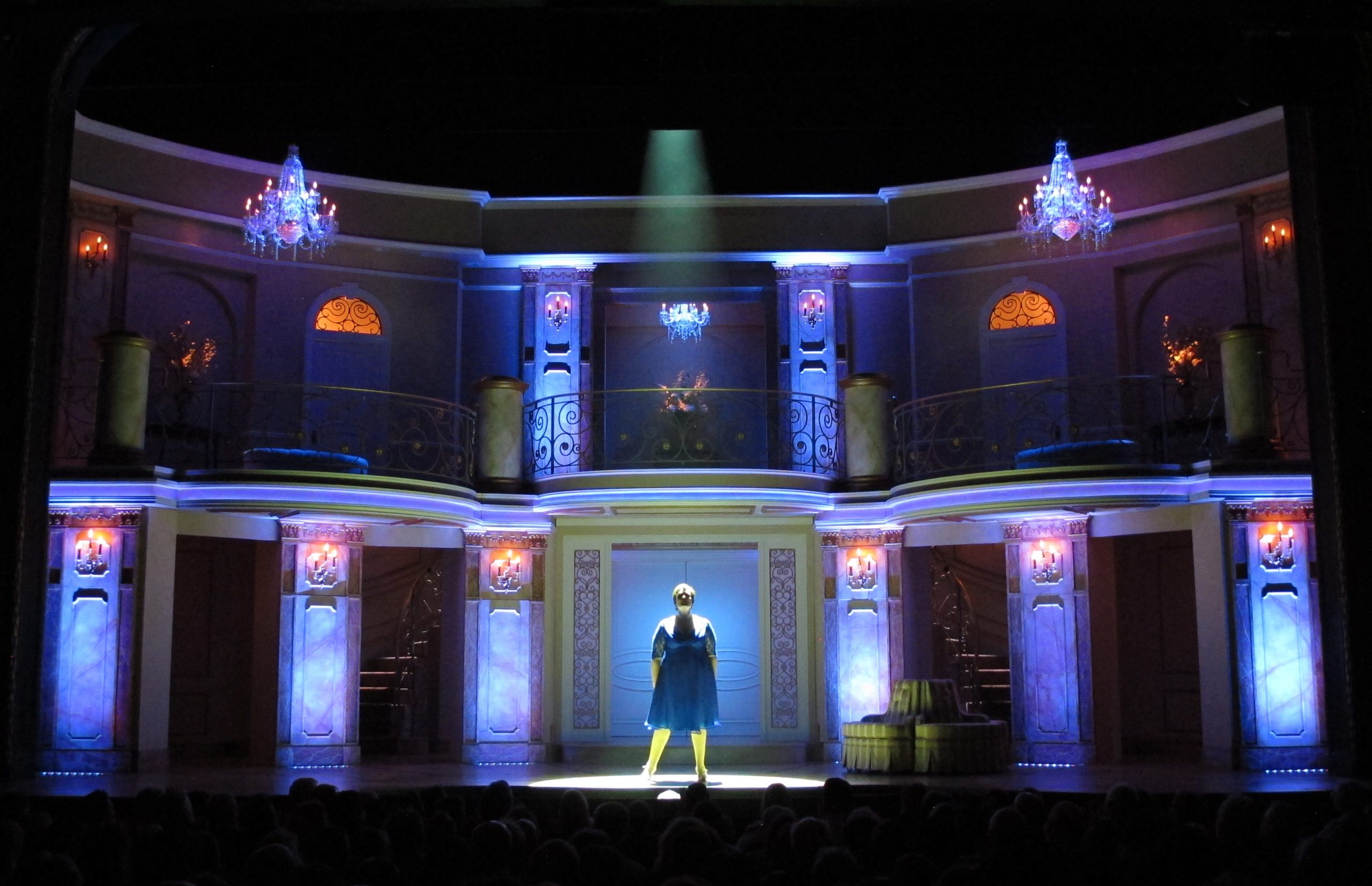 Ken Billington will explore his methods of mixing color as we transition...
read more
Schedule for Stage Lighting Super Saturday 2020*. 8:00 AM Registration,...
read more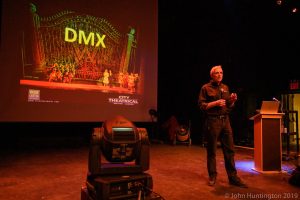 What is DMX and what's all the fuss about not being allowed to use audio...
read more
Session covering the optics and functions of lighting units. Regardless...
read more
While we thing it's very important for every designer and technician to...
read more
ML Geiger presents a fantastic overview of the goals of lighting design....
read more
Protocol is a respected quarterly business and technical journal for the...
read more
Department of Entertainment Technology Have you ever wondered who made...
read more
Arnold & Richter Cine Technik (ARRI) is a global company within the...
read more
Barbizon Lighting Company is Sponsoring Scholarships for Stage Lighting...
read more
ADB Stagelight is a pioneering, world leading manufacturer of Theatre and...
read more
Drafty is a streamlined intuitive CAD program for lighting, sound, and...
read more

ESP engineers and manufactures rated systems for the commercial...
read more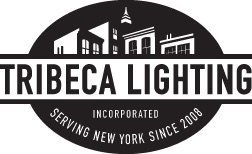 Tribeca Lighting is a Theatrical Lighting Rental & Sales shop located...
read more

Lex Products is a leading North American manufacturer of innovative power...
read more
An ETC company, High End Systems is a leading manufacturer of automated...
read more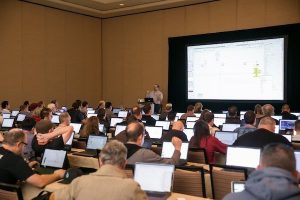 Vectorworks, Inc. is a global software developer and creator of...
read more

Bulbtronics Inc. supplies bulbs, LED's, batteries, fixtures, color media,...
read more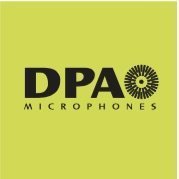 DPA Microphones is the leading Danish Professional Audio manufacturer of...
read more