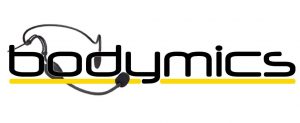 Bodymics is proud to be able to bring value for money microphones to the school drama groups and community theatres. We make no pretensions to being as good or better than the premium products, but know from personal experience and the reports of our hundreds of satisfied theatre clients that the small difference in performance and build quality are far outweighed by our value for money prices.
We build all sorts of microphones for wireless systems
3/16″ omni Near Invisible and 1/8″ omni "grain of rice" hairline/wig.lavalier microphones (BLF4 and DL3)
Countryman style earsets with either fixed cables or field replaceable cables
dual earhook microphones with either our 3/16″ Near Invisible capsule or the 1/8″ Grain of Rice Capsule – fixed or detachable cables
and our "break me if you dare" suppler flexible virtually unbreakable tie me in a pretzel knot adjustable length boom with super soft silicon earhook that is instantly stable without bending and twisting. Available with either our Near Invisible" or "Grain of Rice Capsule"
Under our RFdevices brand, we manufacture
entry level wireless microphone systems, that get the job done and perform way above their pay grade. These can be great alternatives for programs that just don't have the budgets for the name brand systems that we also represent – Audio-Technica, Sennheiser and Shure.
Antenna Distribution Solutions – Active Dividers, Passive Splitters and Antenna Mounting Panels
Active Directional Antennas – plus we are working on some alternative antennas – simple flat panel active and high gain passive yagi-style aluminum element long range units (look a lot like the TV antennas they are based on)
In addition we manufacture
Transmitter Waist Belts in black and beige that can be worn under costumes to secure the transmitter so the don't fall out of pockets or off belts or waist bands. Available in 20-30″ and 30-42″ versions (TB30N, TB30B, TB40N,TB40B)
Latex Sheathes (Condoms) help keep sweat out of you transmitters
Production Hangers – 16 pocket banner like storage solutions that are perfect for keeping bodypacks and microphones together and safe between rehearsals and/or performances – they come with business card size label holders so you can define which actor's pack and mic belongs to which pocket.
Theatre ready complete turnkey ready to use wireless systems using your choice of transmitter.receivers, microphones, antenna distribution etc. We gather all the parts, mount them all ina roadcase (if transported) or equipment rack (if fixed installation), prewire everything – power, antenna, audio outputs, test everything before shipping. All you need to do (assuming we manage to select the best frequencies for your locale), is

connect power (1 cable)
connect or position the antennas usually just 2
connect each channel to the mixer – we provide a pre-connected loom (usually 10ft, but can be any length you specify)
turn on the receivers
connect the microphones to the transmitter packs
turn on the transmitters (we ship them with batteries – we had to test them anyway)
adjust your mixer settings.