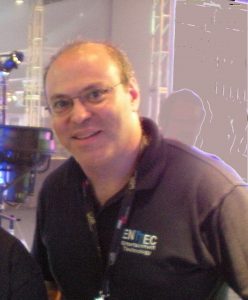 For the past 12 yrs Jeremy has owned and operating a small business, 8 of them serving NYC area. He has worked with many nationally prominent corporate and not-for-profit clients and lit hundreds of celebrities.
18 yrs in NYC as a freelance lighting designer. Member of USA Local 829 (IATSE). For last 5 years, particular focus has been representing Enttec, an Australian manufacturer of Entertaininment Lighting products, a company whose products I've been using as a designer for quite a while.
Specialties:Lighting Design, Lighting System Upgrade and New Facility Consulting, Branding through logo projection onto sidewalks buildings etc, Corporate and Special Events Lighting and AV, Moving Lights Programming, CAD, Project and Production Management.