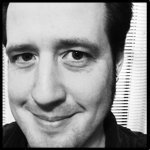 M Florian Staab is a Sound Designer and Composer based in New York.
Staab writes music and designs sound for Theater, Opera, Dance and other live performance events.
He also enjoys mixing and recording live performances.
His designs have been heard in over 100 productions around the US and internationally. Recent designs include work for the Public Theatre, the Irish Rep, the Pearl Theatre Company, Drama League, Partial Comfort, Culture Project, Keen Company, Chicago Opera Vanguard and others. Staab is the resident sound designer at the Eugene O'Neill National Playwrights Conference.
Staab was born and raised in Germany, holds a BA from Oberlin College and an MFA from UIUC/Krannert Center. He is a proud member of United Scenic Artists Local USA 829 and the co-secretary of the Theatrical Sound Designers and Composers Association (TSDCA).
You can listen to his additional composition work on SoundCloud.